SATT : THE SPECIAL ANTITERROR TEAM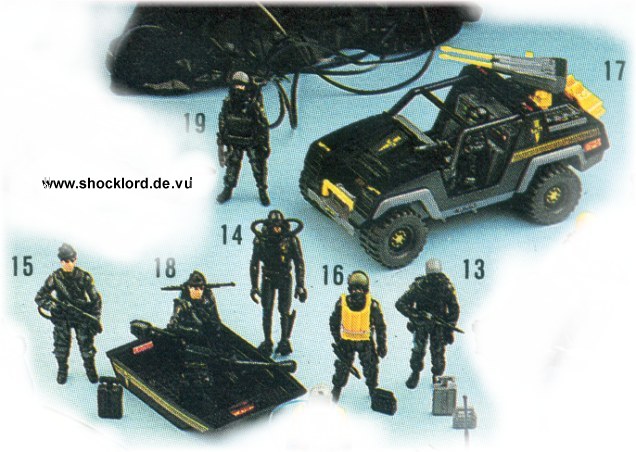 13. SATT Adler ("Eagle")
The MMS (Mobile Missile System) as well as all the 1985 Vehicles, Figures and accessories were not released.

All figures are easily identified by the yellow "SATT" logo on their arms or their chest. The "Super-Gamma-Jeep" and the Nautilus also have stickers with the SATT-logo.